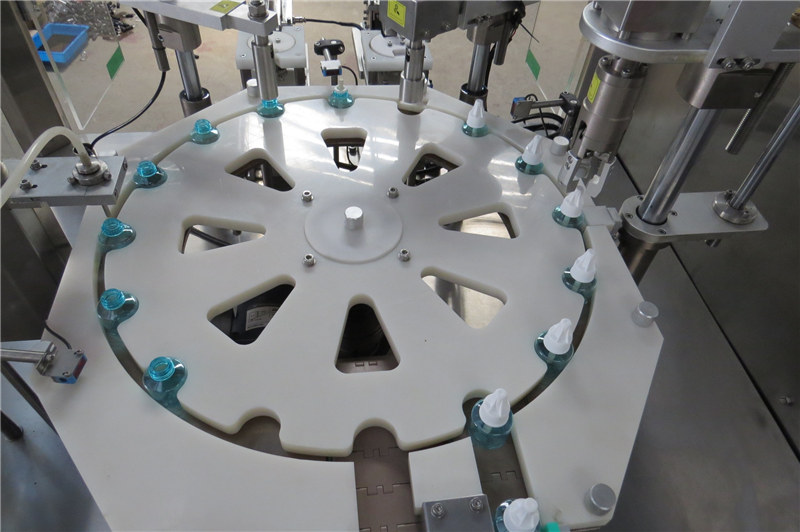 This equipment is applicable to daily chemical industry with automatic vibrating feeding device. Main machine is protected with aluminum protective cover. Emergency stop when protective cover is open to ensure safety and reduce noise. PLC control for each station. No bottle no fill. Automatically detects defective products, such as: products without plug, no stick or no outer cap. Machine stops for these defective products. Will re-operate when these products sorted out. It will count when dismissing finished products.
Technical Parameter:
| | |
| --- | --- |
| Filling Volume | 0-100ml |
| Filling Accuracy | 30ml±0.5g 100ml±1% |
| Production Capacity | 1800 pcs/h |
| Success Ratio | ≥98% |
| Power | 3P 380V |
| Air Pressure | 0.6-0.8Mpa |
| Dimension | L4000×W3000×H2000(mm) |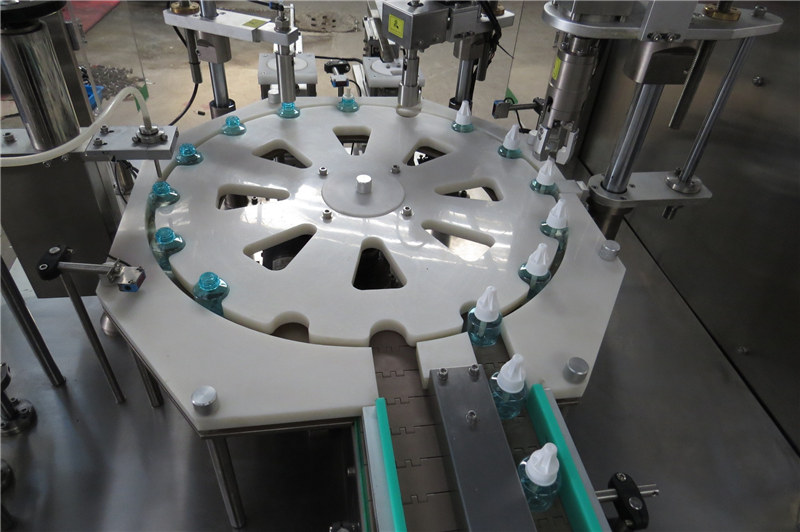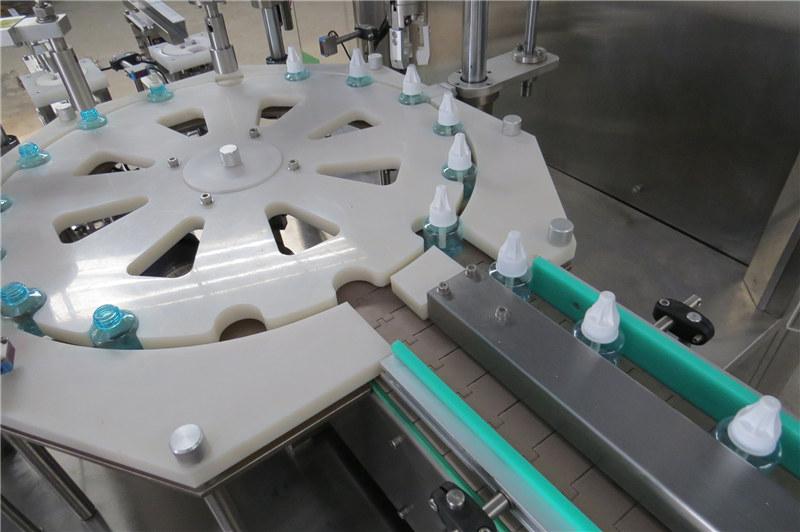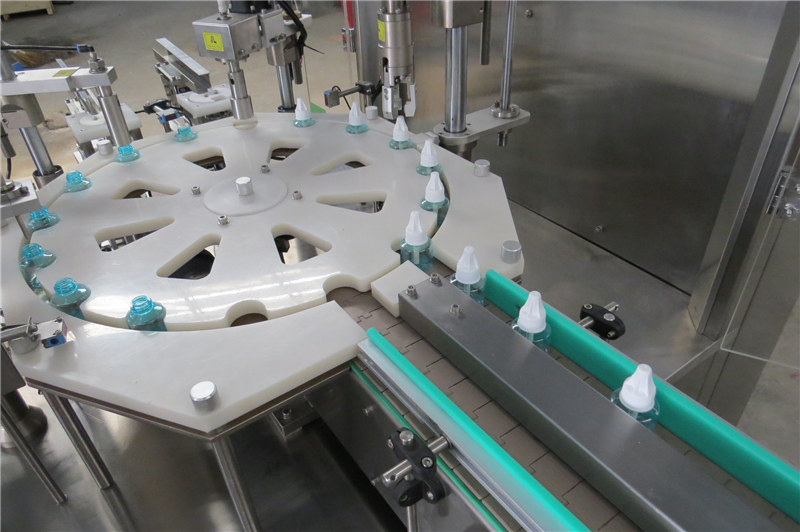 1.1. This monoblock consists of bottle inlets 2-peristaltic-pump filling, auto stopper feeding & pressing, and auto cap feeding-closing system; it can auto finish bottle-in, filling, press rubber plug & closing caps, widely used in industries like food, chemicals, pharmaceuticals, cosmetics,etc. Example, perfume, eyedrops, E-liquid, Essence, syrup, liquid pharmacy, liquid medicine, etc.
1.2. It adopts the PLC program system to control, equipped with touch screen man-machine interface system, it's convenient and easy to operate.
1.3. Monoblock system makes the machine small & delicate; adopting graduator to position bottles, it's much more stable, easier to change & adjust for bottles of different sizes.
Features:
2.1. Adopting peristaltic-pump filling, 2-nozzle filling(dual work stations), with high filling precision , fast filling, & easier to wash & maintain.
2.2. Electric & pneumatic parts adopting the world-famous brands, it has the incomparable advantages of low failure rate, stable and reliable performance as well as the surprising longevity.
2.3. With sensors & bottle-dialing disk(graduator) to position bottles, very stable; also can be easy to change bottle specifications if needed, with large adjusting scope
2.4. Capping force can be adjustable, loose & tight easily controlled, no damage to bottles & caps, can be easily adjusted to meet different caps.
2.5.With electrically-vibrating hopper unscrambling & feeding caps, reliable & stable; with high cap-feeding rate.
2.6. PLC control system, frequency conversion; no filling without bottles; auto counting, with high degree of automation.
2.7. Made based on CE standards, safety, stability & durability.
2.8. The machine touch with material is sus316, and other part is all made of SUS 304. Meet GMP standard. Delicate in appearance.