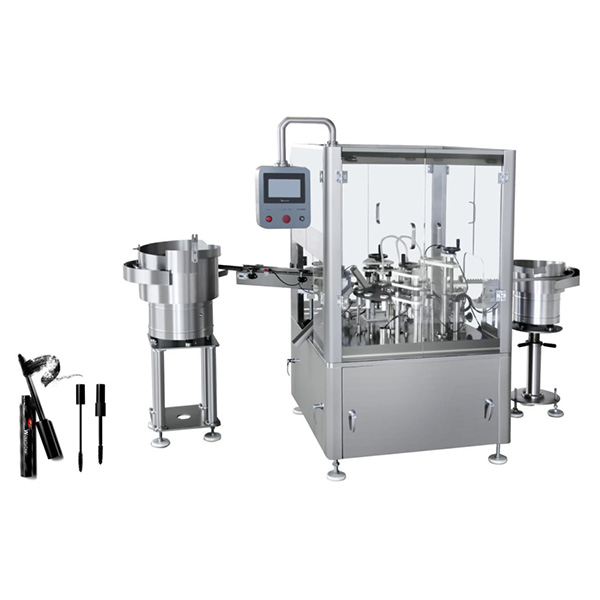 Mascara Filling &Plugging and Capping Machine with functions of automatic filling, loading brush and capping. The whole machine adopts PLC control, with the function of no bottle no filling, no brush no cover, easy operation and adjustment conveniently.
This machine apply to dope material cosmetics product which needn't be heat up, such as nail polish, mascara.
Used for Mascara, Lip gloss etc.
With automatically functions: Feeding containers and plugs, Filing and Capping. Including the unqualified rejection and good products into next steps etc..
Capping without plug, or plugging without cap, which will be rejected. If no plug, no cap, machine will give an alarm, stop working.
Feeding capping by XZ axis manipulator to take and place into mouth of containers by pneumatic with high precision.
Main technical parameter:
Main motor power: 0.75KW
Production Capacity : 40pcs/min
Filling volume: 5-20ml
Air supply pressure: 0.6-0.8Mpa
Dimension: 175*1650*1820mm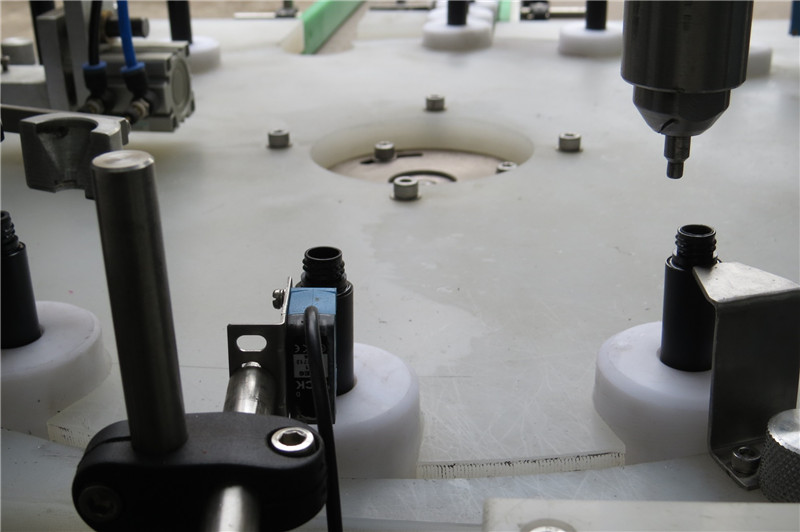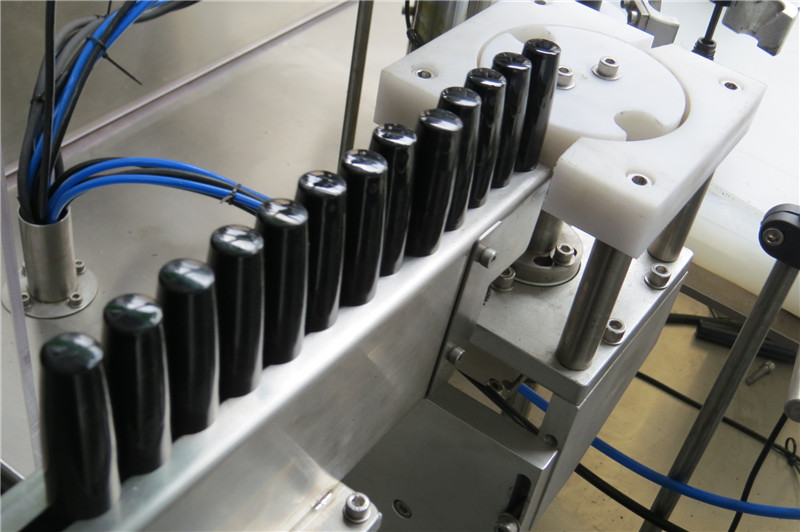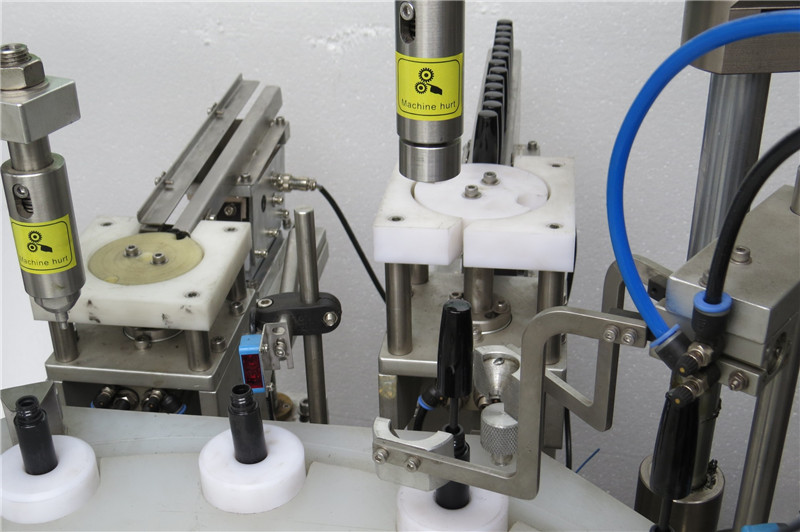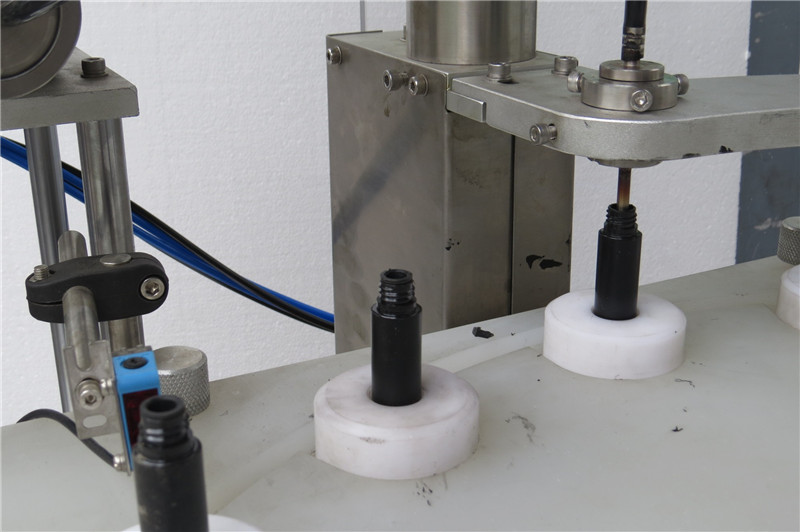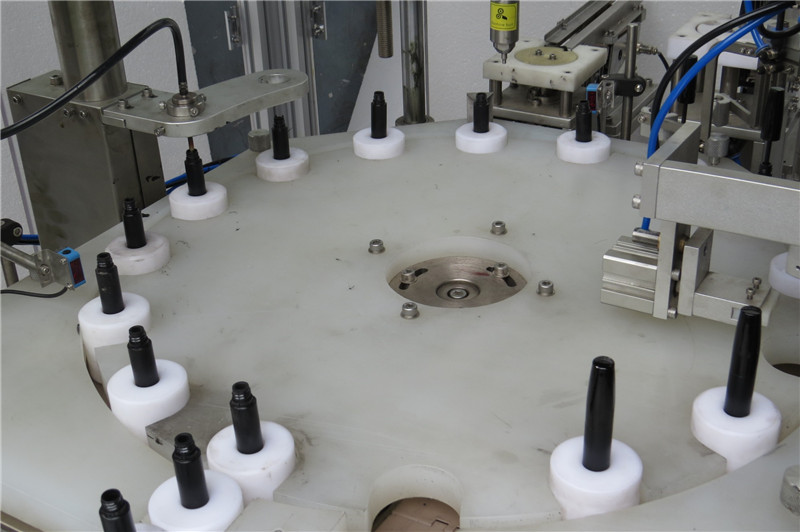 Mascara was originally made from antimony, a black rock with bluish tints that was crushed into a powder used to make an eye lotion, khol. Nomadic and semi-nomadic tribes from the high Algerian plateaus used it as a cosmetic, and also to prevent eye disease.
Cosmetics filling machine, mascara filling machine, eyeliner filling capping machine, nail polish filler capper ,High Speed Automatic Cosmetics Tube Filling Machine is widely used in the food, cosmetic, pharmaceutical, oil and other industries, is specially made for the mainly applied to various material round bottle, flat bottles. And the Filling material could be small dose of medicine liquid, like nail polish, eyedrop, syrup, iodine, essential oil, e-liquid etc.
High Speed Automatic Cosmetics Filling Machine adopts peristaltic pump for filling materials. By adjusting the filling time by touch screen, it can fill all of the bottles in one filling machine, with quick speed and high precision.
The filling nozzle will be automatically inserted into the bottle to carry out the filling and then rapidly ascend, which can reduce the air bubbles. The product integrates electric and pneumatic functions into one, with reasonable design, stable performance, accurate quantity, glass table surface, automatic bottle feeding, steady operation without noise, electric speed control to the filling speed and filling volume and convenient maintenance and cleaning. The new type filling equipment is the best choice for the realization of automatic production.
Adaptability to the constraints of diverse packaging:
round, oval, square, cylindrical and triangular bottles, long, unstable shapes requiring the use of pucks, pre-assembled wipers, or wipers to be distributed and assembled directly on the machine, brushes with a variety of shapes and characteristics, the result of the extraordinary inventiveness of brands to obtain special effects. This wide variety requires perfect control of the sorting of these items, regardless of the cap shape or the center of gravity of the brush.