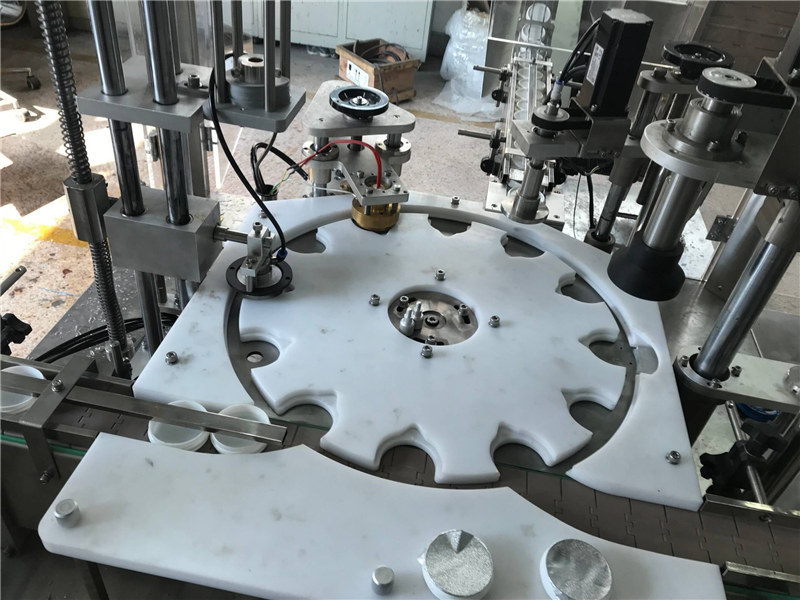 Hot filling, sealing and capping machine applies to pharmaceutics, foodstuff and chemicals industries; the machine has the function of filling with heat preservation, sealing film on bottle, covering and locking automatically. The material is high viscosity ointment. The control system of the machine adopts technology of PLC and human – machine operation interface, which with the feature of compact structure, easy operation, stable performance.
This compact machine automatically fills hot liquids into bottles, seals the bottles with film, then attaches and locks the caps onto the bottles. Ideal for the pharmaceutical, foodstuff and chemical industries, the machine is able to fill even highly-viscous liquids! The machine is easy to use and is controlled by a touch screen PLC.
Main technical parameter:
| | |
| --- | --- |
| Main motor power | 0.4KW |
| Pusher servo power | 0.4KW |
| Production capacity | 30-40pcs/min |
| Power supply | 1P 220V 50HZ |
| Compressed air | 0.6~0.8Mpa |
| Sealing temperature | 245C |
| Filling volume | 45~250ml |
| Filling accuracy | ≦±1% |
| Dimension | 1755*1280*1830mm(not include conveyor and cover neatening device) |
| Machine weight | 600kg |
| Total power | 2KW |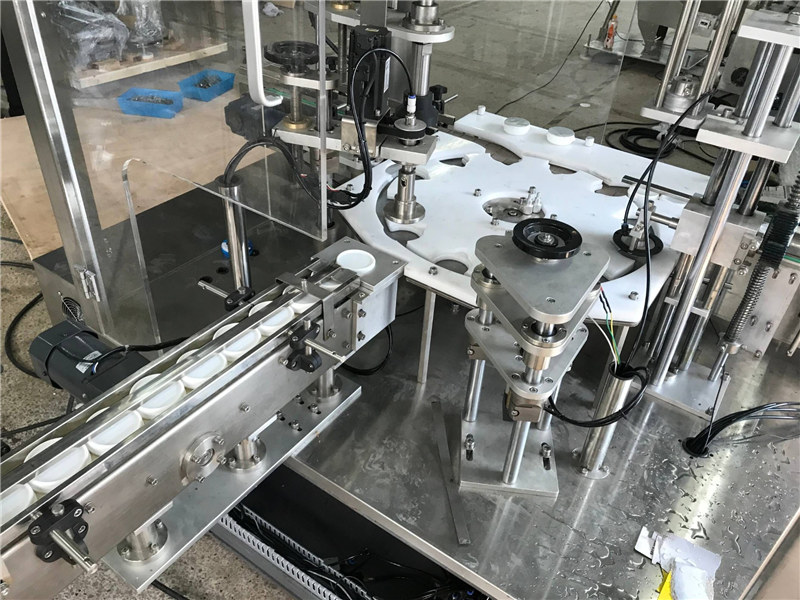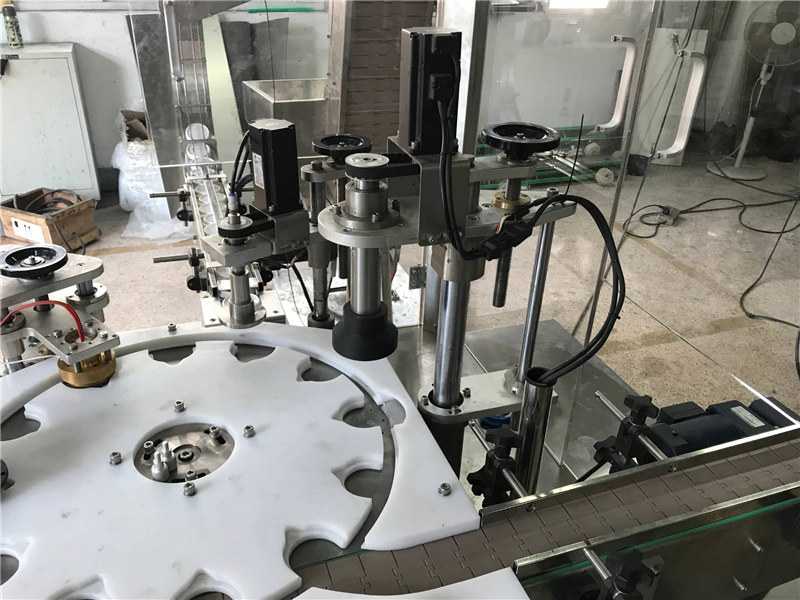 VKPAK offers a variety of options for capping and sealing your containers. Chuck cappers, spindle capping machines, inductions sealers, neck banders and more can be used alone or in combination to create the perfect cap and/or seal for your product.
VKPAK' capping equipment includes spindle cappers, chuck cappers, ROPP cappers, snap cappers and custom manufactured capping machinery for special caps. Our automatic and semi-automatic spindle cappers include a cap tightener, cap chute and a cap sorting device. The spindle capping machine is ideal for production with continuous capping needs. The spindle capper works with a wide varity of cap types and sizes.
Our chuck cappers are available in handheld models that allow mobility for capping anywhere on a packaging line. Chuck capping machines are also available in semi-automatic tabletop and portable models. Different size chucks and chuck inserts allow the chuck cappers to handle a wide variety of caps as well.
Neck banders and induction sealers provide additional security to your capping and sealing process. VKPAK offers waterless induction sealers and our neck banders can handle caps up to 100 mm for tamper evident seals.
Custom capping and sealing equipment, such as combination spindle/snap cappers, can also be manufactured for caps unique in shape or size.
If you have questions about your capping needs or any of the capping machines manufactured by VKPAK, contact us toll free for your answer!