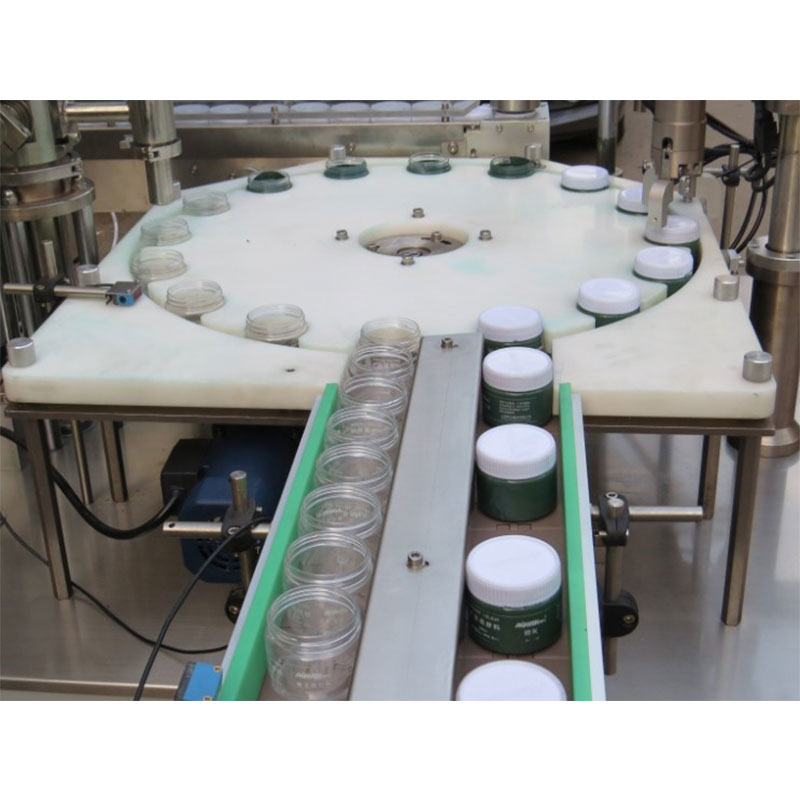 This machine has the functions such as automatical screw type bottle feeding, bottle detecting (no bottle no filling, no bottle no cap feeding ), filling, cap feeding and capping automatically.
Introduction: Turnplate is intermittent movement and driven by divider with accurately postioning. Cylinder drive the piston and two filling heads fill at the same time. When the machine fill cream into the jar, meanwhile the rod spin the jar to prevent foam. According to the different jar size, it is easy to replace the turnplate. Filling parts can be dismantled and meet GMP standard.
The machine is with no jar no filling function and controlled by PLC.
Applicable material:medium and high viscous cream
Filling range:10g-125g
Production capacity:40-50 jars/min.
Hopper capacity:80L(adjustable)
Power Supply:220V 50Hz
Power:4KW
Air consumption:> 4-5KG F/CM 100L/MIN
Dimension: 2400*1250*1800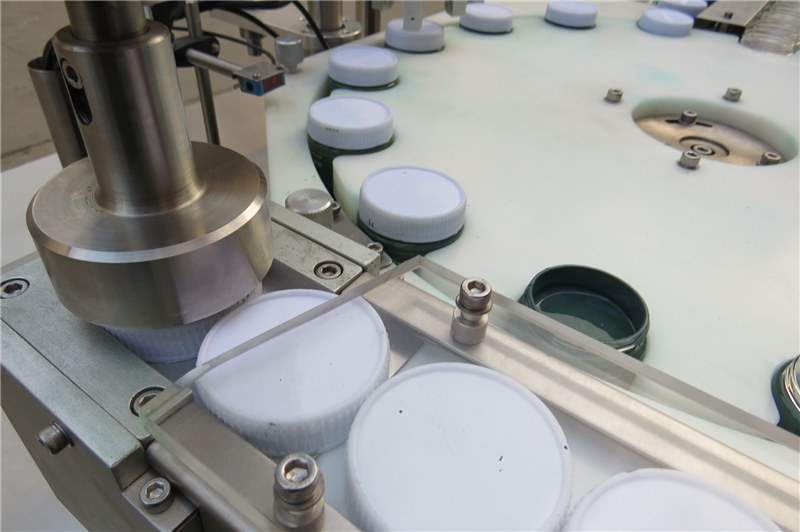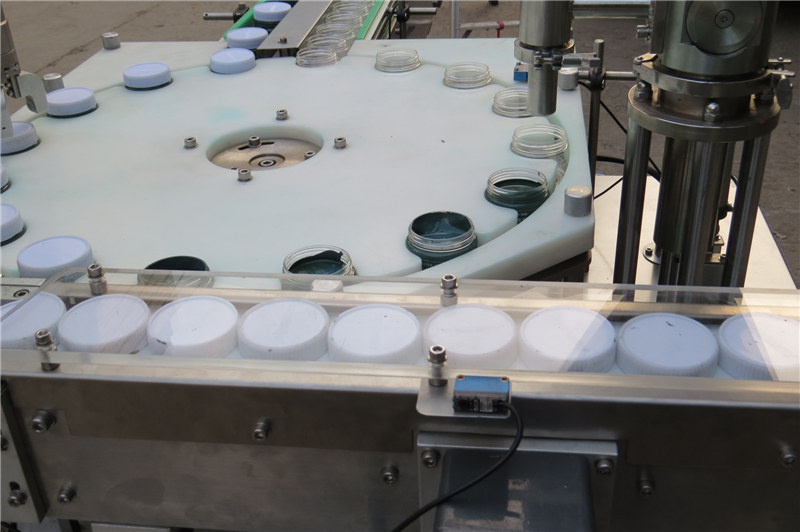 Pigment filling liquid pack sealing machine adopts mechanical driving automatic indexing, automatic detection, confirm intubation placed right, filling system automatically measuring filling, then for triple or two-way quad seal, print the batch number and finished product exit.
Paint filling machine and sealing machine adopts high quality stainless steel manufacturing, contact with the material and related parts, need to clean the parts using quick changing device, easy disassembly and cleaning, use plastic pipe and pipe as packing material, you can rest assured to choose the machine, the equipment is cosmetic industry, pharmaceutical industry, adhesives industry, related industries such as shoe polish industry selection of products.
Pigment filling and sealing machine characteristics:
1, 34 stainless steel material is in contact with the material, is used to connect parts quickly assembled forms, easy disassembly and cleaning, is made of high quality pneumatic components.
2, transmission part closed at the bottom of the platform, safe and reliable, no pollution; Rotary table driven by CAM, high speed and precision.
3, automatic loading, the photoelectric benchmark location using high-precision sensor, stepper motor control hose such as design, location, right nozzle has broken material mechanism, ensure the quality of filling, no tube no filling; The tail mechanical seal.
4, code automatic printing code workstation in the location of the process requirement, can ensure the quality of filling, safe and reliable, and no pollution.