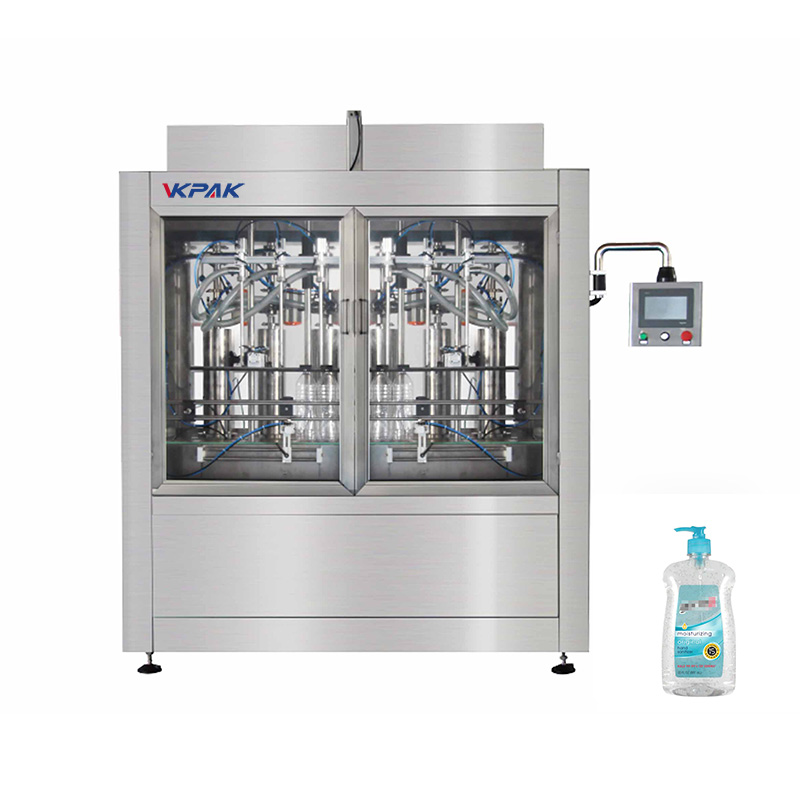 VKPAK can rapidly supply liquid fillers to the disinfectant packaging industry.
Hand sanitizer is moderately thicker than water making it ideally suited for piston fillers. The VKPAK series fillers can fill up to twelve containers at a time. Switching from filling two, eight or sixteen ounce containers can be done in minutes without tools.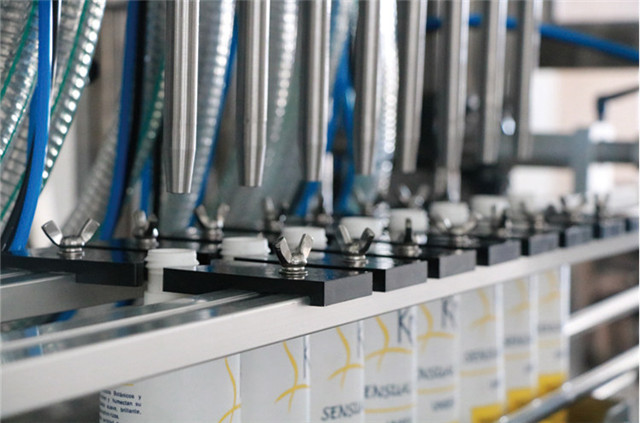 Brief Introduction:
VKPAK's Automatic Disinfectant Piston Filling Machine are best suited for filling very viscous products and products with large particulates. Our Automatic Disinfectant Piston Filling Machine can be used to fill thin products as well. These fillers are ideal for filling pastes, creams, lotions, gels, and products that have large particulates or chunks. Some example products our piston filling machinery can fill are: heavy sauces, salsas, salad dressings, pasta sauses, peanut butter with or without particulates, nuts, jellies and jams, tooth paste, honey, wax, cosmetic creams, heavy shampoo, hair gels and conditioners, and paste cleaners. Cleaning is a simple process, no tools are required. All of our piston filling machines are based on heavy-duty stainless steel frames with all contact parts made of food grade materials.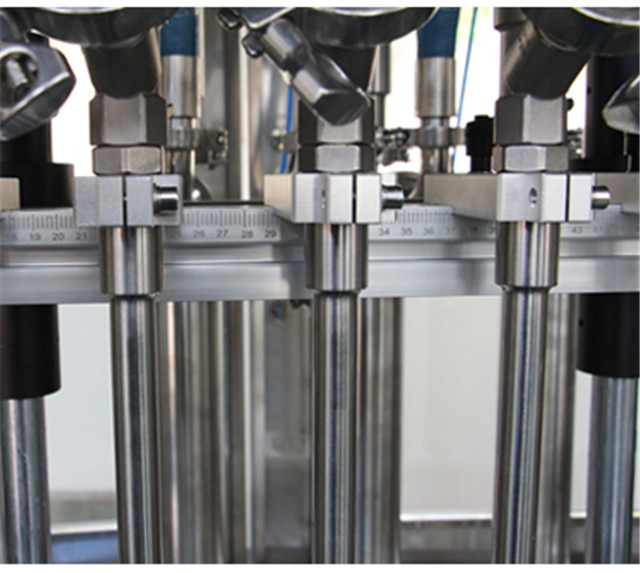 The Automatic Automatic Disinfectant Piston Filling Machine is an ideal solution for filling liquids, semi-solids and products with particulates, and will almost always be the machine of choice for high viscosity products. The automatic piston filling machine features a large product hopper and the piston size will be matched to the container or project at hand. Given that the piston and cylinder do not change in size from cycle to cycle, these machines provide a highly accurate volumetric fill.
Features:
Heavy Duty Portable Stainless Steel Frame
Siemens S7-1200 and HMI KTP-700 PLC with touchscreen operator control system
Power Height Adjustment
Up To 24 Cylinders/Fill Heads
Product Supply Hopper
Various Piston Sizes
Upgradeable
Missing Bottle and Anti-Bottle Backup Vision Systems
Tool Free Adjustments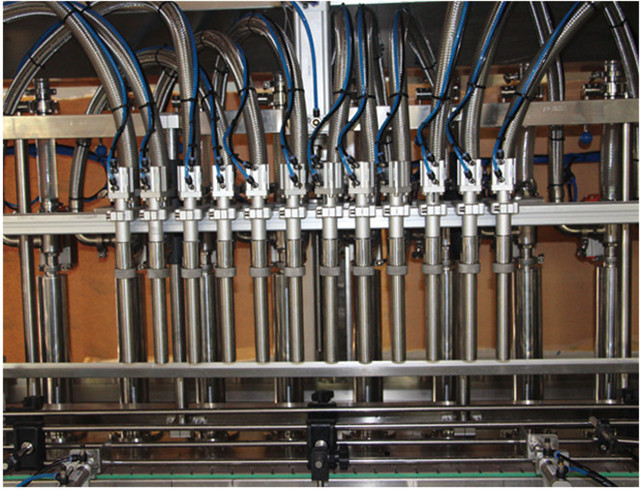 Main Parameter:
Nozzle Number
PCS
6
8
10
12
Filling volume
Ml
100-1000ml/ 250-2500ml/500-5000ml
Production capacity
Bottle/h
1000-3000 pcs/Hour ( Depends on Filling volume)
Quantitative error
%
≤±1%
Voltage
V
380V/220V, 50Hz/60Hz
Power
KW
2.5
2.5
2.5
2.5
Air Pressure
MPA
0.6-0.8
Air consumption
M3/min
0.8
1
1.2
1.2