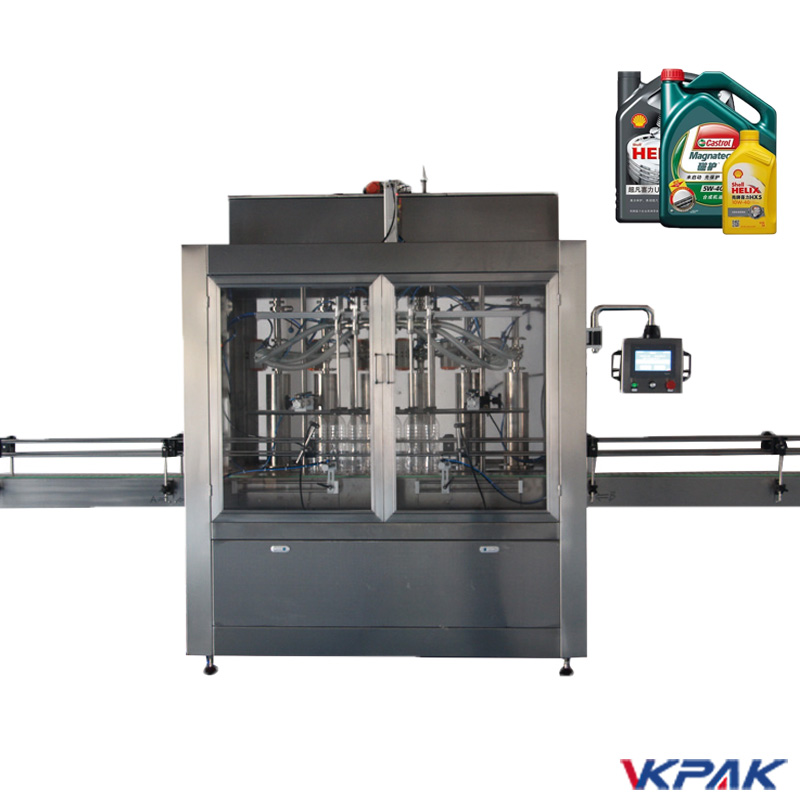 Used primarily for thick viscous liquids and/or particulated products with limited changeovers. Examples include liquid soaps, cosmetics and heavy food sauces where positive displacement or high-pressure filling is required.
Brief Introduction:
Application:
This type of piston filler is best suited for viscous products that are paste, semi paste, or chunky with large particlates. These piston fillers are built to meet food grade standards and can also handle various chemical applications.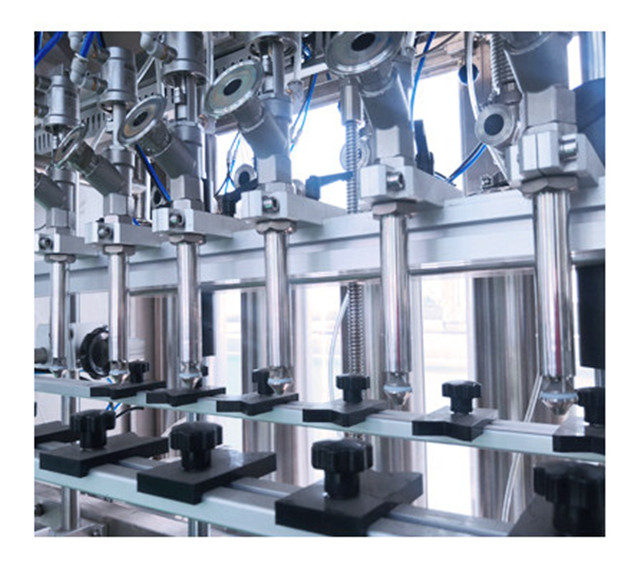 Examples:
Heavy sauces, salsas, salad dressings, cosmetic creams, heavy shampoo, gels, and conditioners, paste cleaners and waxes, adhesives, heavy oils and lubricants.
Features:
Made by high quality 304 Stainless steel, it is durable.
316 stainless steel product contact parts is available for optional according to product features.
Dosing system is driven by servo motor, it assure high filling accuracy.
Liquid receive tray is available in case any dripping from filling nozzle.
Diving filling head is available for optional for filling foamy liquid.
Can set different filling speed on one dose.
No bottle no fill.
Controlled by PLC and operation through touch screen.
No tooling needed to change over different size bottles.
Quick-install connecting parts , it is easy to disassemble and clear machine.
Main Parameter:
| | | |
| --- | --- | --- |
| Nozzle Number | PCS | 12 |
| Filling volume | Ml | 500-5000ml |
| Production capacity | Bottle/h | 2000-5000 pcs/Hour ( Depends on Filling volume) |
| Quantitative error | % | ≤±1% |
| Voltage | V | 380V/220V, 50Hz/60Hz |
| Power | KW | 5 |
| Air Pressure | MPA | 0.6-0.8 |
| Air consumption | M3/min | 2 |
The Automatic Volumetric Liquid Dual Line Filling Machines are used when a consistent and accurate volume of a product is desired. Piston filling machines are used when there are very limited changeovers in container size.
Piston Fillers measure and dispense free flowing products - such as thin and/or moderately dense liquids - onto a container. Each machine is equipped with two volumetric pistons. Each fill/release cycle consists of an intake stroke, where the product is withdrawn from the container or hopper and taken into the product cylinder. The down stroke commences as soon as the product cylinder has reached its predetermined fill level. The piston pushes the product out of the cylinder and into the container.
The amount of product to dispense is set by a simple adjustment of the length of the piston stroke (the distance covered by the piston). The adjustment is performed by turning a small adjusting wheel located at table-top level. If the stroke is reduced the volume of dispensed product decreases. On the other hand, lengthening the piston stroke will result more product being dispensed. Once the machine is set, the piston filler will dispense accurately and repeatedly.